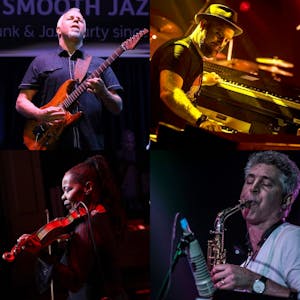 SPECIAL EFX FT. CHIELI MINUCCI, KAREN BRIGGS, LAO TIZER & NELSON RANGELL
Yoshi's Oakland presents SPECIAL EFX Ft. CHIELI MINUCCI, KAREN BRIGGS, LAO TIZER & NELSON RANGELL
Guitarist, composer, and arranger Chieli Minucci is longtime leader of the Grammy-nominated jazz-fusion group SPECIAL EFX featuring Chieli Minucci, a major force on the jazz and world music scene for over 35 years. Chieli recently released his 35th anniversary CD, "Deep as the Night". The title track, "Deep as the Night", enjoyed Billboard Magazine's 2018 top honors, winning best-song-of-the-year.
Besides writing and performing his own music, Chieli shares his guitar brilliance throughout the entertainment world. He has recorded and performed with many top artists, such as Celine Dion, Lou Reed, Lionel Richie, Jennifer Lopez, Jewel, Mark Anthony, Michael Bolton, Eartha Kitt, Eddie Fisher, Anastasia, as well as jazz artists Kirk Whalum, Jeff Lorber, Norman Brown, Bernie Williams, Marion Meadows, Lao Tizer, Mindi Abair, Rick Braun, Gerald Veasley, Omar Hakim, and many others. Although renowned in the jazz and pop world, Chieli is also a gifted television and film composer. He has won 3 Emmy Awards and been nominated 10 times for his eclectic compositional work. His music can also be heard on the soundtracks of the films Bowfinger, Legally Blonde, Panic, and others. Chieli's original scoring work can be heard in live stage productions of Peter Pan, Dora the Explorer, Thomas the Tank Engine, and others.
__________________________
Karen Briggs, also known as the "Lady in Red", is an American violinist. Born in Manhattan to a family of musicians, Briggs took up the violin at age 12 and committed to playing professionally at age 15. Briggs joined the Virginia Symphony Orchestra while still in college, but grew discontented with performing classical music and left the orchestra after four years. Since then, she has performed predominantly in the jazz and contemporary instrumental genres. Best known for spending thirteen years on tour with contemporary instrumental musician Yanni, Briggs received the "Lady in Red" moniker while featuring as a soloist on Yanni's Live at the Acropolis tour. After parting with Yanni in 2004, she toured with other groups including the short-lived jazz fusion group Vertú. Briggs has performed at such locations as Carnegie Hall and the John F. Kennedy Center for the Performing Arts, and has performed or collaborated with Dave Grusin, Diana Ross, the Wu Tang Clan, En Vogue, and Chaka Khan.
__________________________
Keyboardist Lao Tizer is one of today's rising stars of the world-fusion genre. Tizer's original music has spurred comparisons of a modern twist to the 1970s and early 1980s heyday of jazz fusion, when trailblazing ensembles like Return To Forever, Mahavishnu Orchestra and Weather Report set the aesthetic standard. Lao's music has a multi-genre, multi-national appeal and his group, The Lao Tizer Band, has toured the USA and the world while being nominated "Jazz Group of the Year"! Their new 2018 CD/DVD combo release, Songs From The Swinghouse has received acclaim across the industry while debuting near the top of the Billboard Jazz Album Chart!
__________________________
Nelson Rangell is an American jazz musician and composer from Castle Rock, Colorado. Known for his work with the tenor, alto, and soprano saxophone, his primary instrument is the piccolo, which he began playing at the age of 15. Beginning in 1989, he recorded eight albums for GRP. He has recorded with The Rippingtons, Chuck Loeb, Patti Austin, Tom Browne, the GRP All-Star Big Band and is featured on The Hang, an album by Don Grusin that was nominated for a Grammy Award. In the late 1990s he signed with Shanachie Records.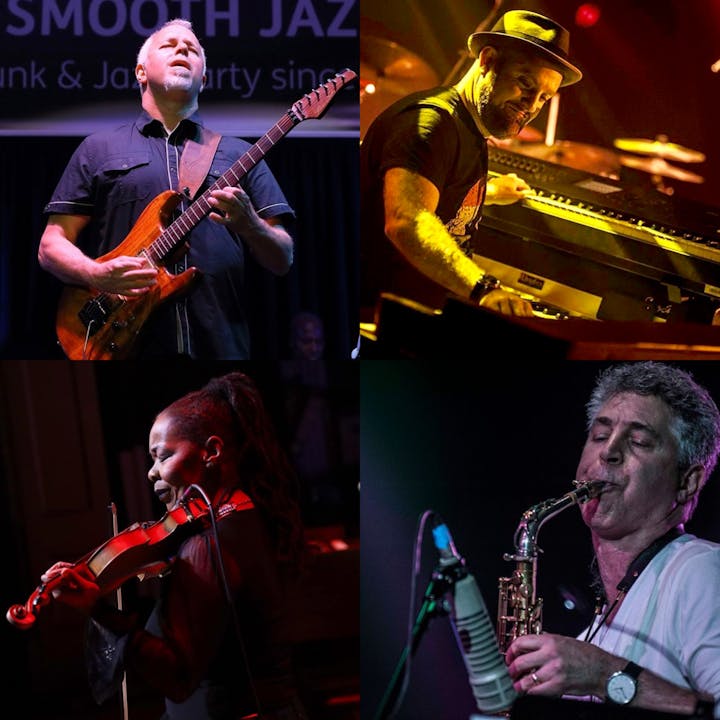 Venue Information:
Yoshi's Oakland
510 Embarcadero West
Oakland, CA, 94607